Blog > FantasyMeter Announces Collaborative Partnership With Fantasy Sports Solutions
05/30/2016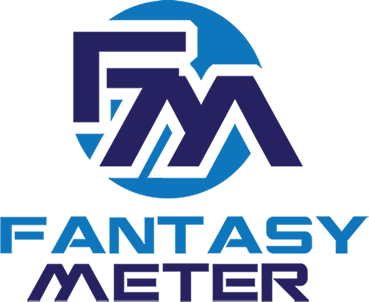 Partnership provides end-to-end digital solutions for fantasy sports businesses
FantasyMeter, a leading digital marketing agency for the fantasy sports industry, today announced a collaborative partnership with Fantasy Sports Solutions, a fantasy sports platform developer.
This partnership presents an opportunity for businesses in the industry to receive highly personalized digital solutions, from the initial build of a fantasy sports website or platform, to marketing initiatives for new customer acquisition and retention.
Under the partnership, FantasyMeter, which was built out of a passion for fantasy sports and DFS, will offer continued digital marketing support for Fantasy Sports Solutions customers.
Together, FantasyMeter and Fantasy Sports Solutions are now able take fantasy sports businesses through the entire digital marketing funnel, providing the marketplace with innovative solutions to generate leads and keep consumers coming back.
"We are very pleased to form this collaborative partnership with Fantasy Sports Solutions. You can't operate a fantasy sports website with a 'if you build it, they will come' mantra. We understand that without a solid, consistent marketing plan, website visitors won't find you," said Colby Horton, co-founder of FantasyMeter.

"By combining our digital marketing expertise with Fantasy Sports Solutions high-quality website development, the end result is a website with higher traffic and a constant new customer acquisition flow."
Once a website is completed by Fantasy Sports Solutions, the digital marketing experts at FantasyMeter can help that site stand apart from the competition through a comprehensive package of digital media offerings.
These offerings include, but aren't limited to, the following:
Creative services: From agency-quality banner ads to expertly-written content for fantasy sports websites or blogs, FantasyMeter's creative services help sites capture the attention of the right audience.
Targeted advertising: Whether it's Google AdWords and PPC campaigns, or sophisticated display-oriented remarketing ad buys, the highly targeted aspect of programmatic advertising drives qualified traffic to fantasy sports sites every day. FantasyMeter's expertise in this growing space can help Fantasy Sports Solutions customers employ one of the most important digital strategies on the market today.
Lead acquisition: Successful lead acquisition is a product of multiple channels, quality content and well-executed processes. FantasyMeter can help fantasy sports businesses capture and stay in front of target audiences through multiple-campaign landing pages or fully optimized lead acquisition forms.
Social Marketing: Social media drives big decisions in the fantasy sports world. FantasyMeter can help engage social followers through well-defined product messages, content curation, content automation, and targeted social media ads.
Email marketing: Effective email marketing delivers the highest ROI of any other digital marketing tactic. FantasyMeter can help Fantasy Sports Solutions customers develop mobile-responsive email campaigns to help connect an audience in a place they visit multiple times a day – their inbox.
"We're thrilled to align ourselves with the talented development team at Fantasy Sports Solutions. This partnership addresses a specific market need and allows both parties to provide a valuable service to the all types of companies involved in the fantasy sports ecosystem," said Brandon Webb, FantasyMeter co-founder. "We share the same vision of providing customers in the fantasy sports industry with innovative solutions and strong marketing efforts to keep consumers coming back for more."
Serge Shapovaloff, CTO of Fantasy Sports Solutions team: "We feel excited to start our partnership with FantasyMeter. Beyond any doubt our collaboration will contribute to the more efficient customer acquisition and our services will meet the increasing demands of the fantasy sports market. Making new fantasy startups successful and providing new development approaches to the existing fantasy sports operators is what we are really good at."
About Fantasymeter
As strategic digital marketers and avid fantasy sports players, the founders of FantasyMeter bring decades of digital media experience to a thriving industry. FantasyMeter can help set your fantasy sports site apart from your competition through a comprehensive package of digital media offerings. Our content-driven solutions take your marketing efforts to the next level. From creative strategies and lead acquisition opportunities to customer retention and engagement initiatives, all of our customized solutions are catered to your business and your target audience.
ABOUT FANTASY SPORTS SOLUTIONS
Fantasy Sports Solutions is a software development company engaged in the full cycle technical implementation of fantasy sports web and mobile systems, their support and maintenance. Our team has advanced experience in development of different kinds of systems, games and portals based on 'fantasy' idea – mixing the virtual team with real statistics and achievements in any field: sports, eSports, stocks and forex, political races and elections, betting and auctions etc. We don't merely develop a piece of software, but deliver comprehensive solutions for fantasy sports industry.