Blog > Fantasy Sports Solutions has partnered with FMU LLC
02/09/2017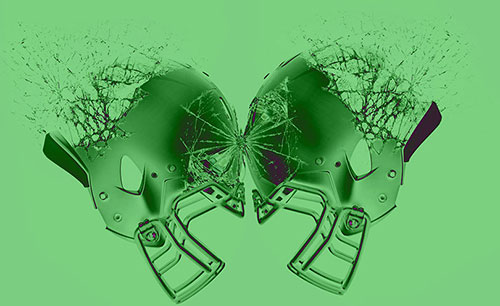 Ladies and Gentlemen! The time has come! Fantasy Sports Solutions (http://solutionsforfantasysport.com/) has partnered with FMU LLC and finally anounces the launch of the brand-new game Fantasy Mashups: http://fantasymashups.com/
This game is the interesting mix of Daily Fantasy Sports while using point differentials, and its unique gameplay has almost nothing in common with already known and promoted Fantasy Sports platforms.
The core of the game is the dispute between two friends about whose superstar athlete is better! It was transformed to the solid platform that presents hundreds of Matchups for users to compete with friends. All contests are head-to-head and instead of picking an entire fantasy team, participant picks desired athletes and plays with another user to find out whose star will score more in the following game. Activity and performance of the sportsmen are tracked using well-known Fantasy Points score. So, users actually select players based on sportsmen's performance for the upcoming game, and this performance is measured by means of internal Fantasy Points scoring algorithm.
The game is now presented in USA and Canada and has already collected hundreds of users within just a few days after the launch, and user base is growing significantly.
Fantasy Mashups is the first new product on Fantasy Sports market and it opens completely different perspective for fans of Fantasy Sports to play and win - as they can play a lot of contests per day and play with those, who they know, with lower risks of losing to super professional players. Social effect of Fantasy Sports is in action!
Scott Ziebarth, CEO of FMU: I'm so excited to launch a new platform in the Fantasy Sports market, and give our users something completely new to try. We are not competing with well-known operators, and our users don't have to worry about competing against the Pro's or automated scripts, we give the users new opportunities! We truly believe in the success of Fantasy Mashups and will continue its promotion and growth!
Serge Shapovaloff, CTO of Fantasy Sports Solutions: We are so happy being involved into design and development of this system. Our team proved again that we are flexible and open-minded, and we are able to deliver any kind of Fantasy Sports application to the market. We foresee success of the Fantasy Mashups and happy that Fantasy Sports users are seeking to play something new!
FMU LLC is USA based company, operating a new custom Fantasy Sports game http://fantasymashups.com/ with a great potential to grow.
Fantasy Sports Solutions is Germany based Company that provides various IT services - from design and consulting to full stack development and support - to Fantasy Sports operators and start-ups all over the world.